Get Free Shipping on your entire order!
Use code at checkout:SHIPCLUB
Rescue Features
+ Benefits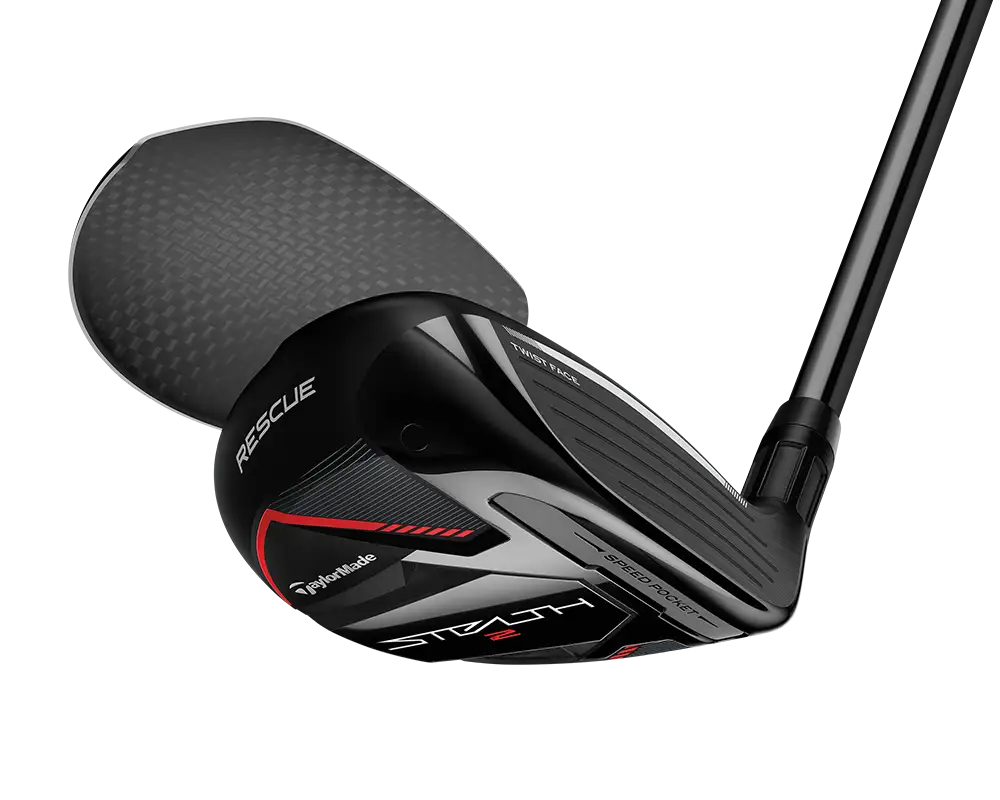 Advance Inverted Cone Technology
Variable face thickness engineered to maximize ball speed across the face while maintaining conformance and improving durability in each individual hybrid.
V Steel Sole Design
This iconic TaylorMade technology stays true to its heritage by improving turf interaction and versatility.
Twist Face
The proven Twist Face® design helps golfers overcome inherent mis-hit tendencies for straighter shots.
Thru-Slot Speed Pocket
Our flexible Speed Pocket™ design is engineered to maximize ball speeds and produce additional forgiveness on low-face strikes.
Stealth 2 Rescue
The Stealth 2 Rescue takes the outstanding performance of the previous generation and further improves on it. Its redesigned, lightweight construction allowed engineers to place weight more strategically and allow for a more refined CG placement. The more centered CG projection allows for smoother, more impactful middle-face strikes, while the proven Twist Face technology helps with mishits by boosting forgiveness and speed on off-center shots. The Stealth 2 Rescue is the culmination of TaylorMade's history as one of the leading brands in club development.
Stealth 2 Plus Rescue
TaylorMade's Stealth 2 Plus Rescue is a player's club. With its tour-inspired shaping, the Stealth 2 plus lends itself to enhanced shot making, while its compact design offers similar control and workability of an iron with the forgiveness of a rescue. The improved C300 Twist Face promotes explosive ball speeds and added forgiveness so even mishits will find the green. To top it all off, the Stealth 2 Plus is equipped with an adjustable loft sleeve, so golfers can personalize the club to their wants and needs. The Stealth 2 Plus Rescue is the perfect club for those golfers looking to play and feel their best on the course.
Stealth 2 HD Rescue
The Stealth 2 HD Rescue was designed to help golfers of all skill levels and playstyles improve their game. Designed with a slightly larger overall profile and a low, deep CG, the Stealth 2 HD promotes a high launch angle and high degree of workability for success no matter the shot. Pair the new design with the increased speed and forgiveness provided through Twist Face technology and all that is left is a revolutionary club that can rescue any shot out on the course.
Compare Rescues
Stealth 2 Rescue

Stealth 2 Plus Rescue

Stealth 2 HD Rescue

Technology
Twist Face
Advanced Inverted Cone Technology
V Steel Sole Design
Thru Slot Speed Pocket
Adjustable Loft Sleeve
Ball Flight
Launch
Mid-high
Adjustable
High
Spin
Mid-low
Low
Mid
Flight Bias
Neutral
Neutral
Draw
Specs and Options
Head Size
Mid
Compact
Oversized
Shop Now
Shop Now
Shop Now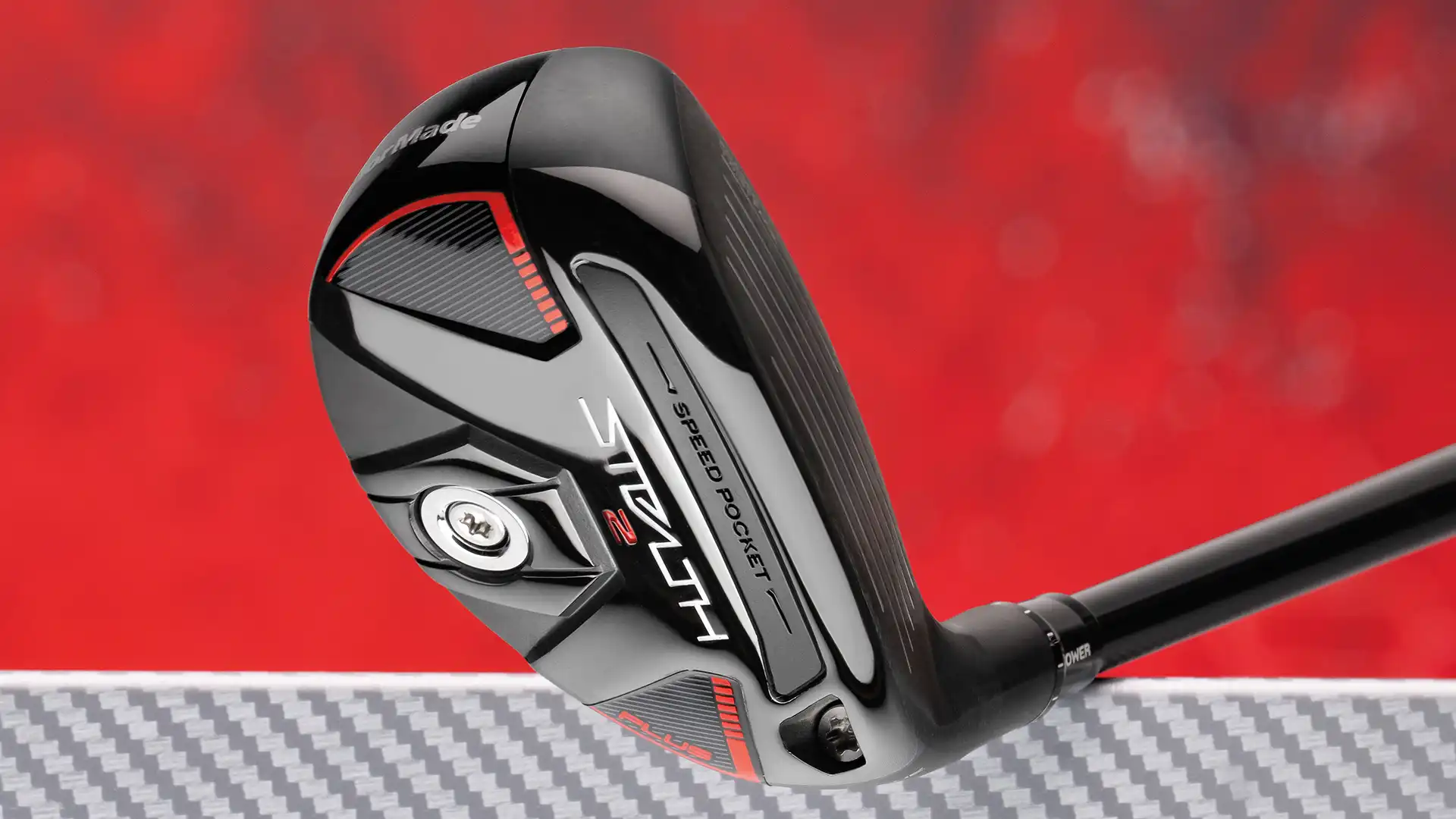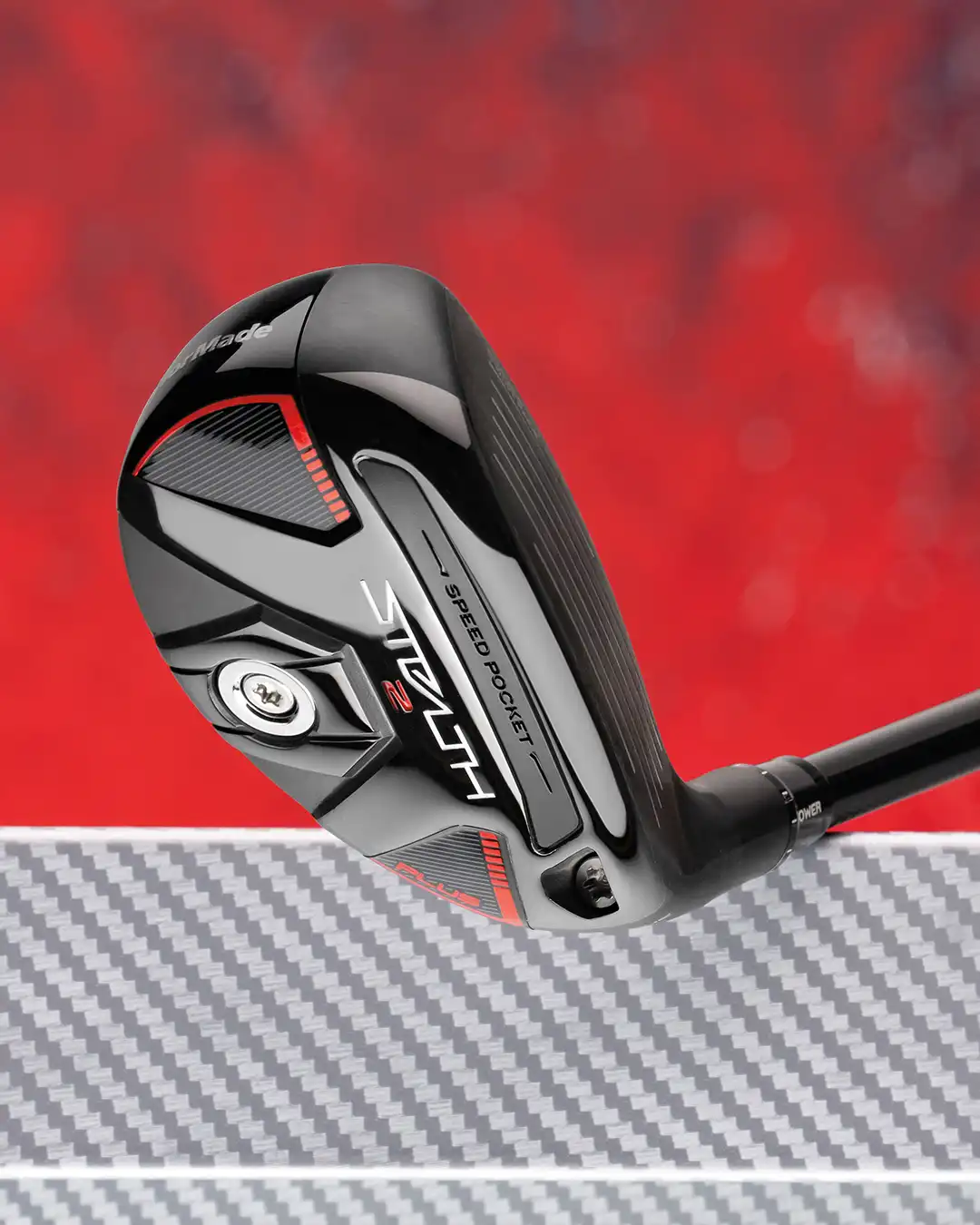 Get Free Shipping on your entire order!
Use code at checkout:SHIPCLUB